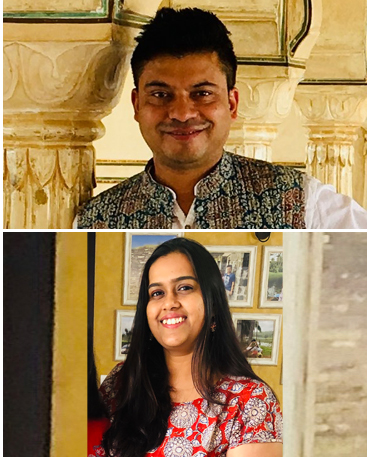 CORE TEAM
Vishal is the Founder and Director of Fresheteria Hospitality Private Limited. Before choosing to be an entrepreneur, he has worked with the Taj Group of Hotels. He has also had a training stint with The Oberoi, Mumbai. He started his career with the Taj in Bengaluru after completing his Hotel Management Degree. Prior to starting Fresheteria, he has been involved in setting up two restaurants in Bangalore, has a rich experience of 24 years in the food and hospitality industry.
Vishal spends his time in between the management team, to whom he provides guidance in the vision of the company and its clarity in terms of goals and metrics, following up key initiatives and keeping a vigilant eye on the consumer experience front. He is a hands-on operations person who loves to be present at the shop floor himself and spends most of his time visiting various client locations, meeting and talking to customers, understanding and researching on newer things to be planned. Running, music and travelling are his other passions.
Director with the company, Pooja, a designer by profession, is extremely passionate about food. She is behind the menu content, standard recipes, menu design, outlet layouts, logos and every other creative detail to do with Fresheteria. From running a daily training on day's specials to ensuring that every new recipe is standardised. Works closely with the food production team of each outlet, ensuring consistency which forms a backbone in a business such as ours.
She is very creative with food, and we at Fresheteria have benefited every bit out of it. Fresheteria's latest was launched sometime back, a homemade food services model, the pilot run in process currently under the brand name
'BINGE BOX…by POOJA
DEEPAK SWAIN
Field Manager, has been with us since 11 years. Looks after the overall day-to-day operations, is the SPOC for all the clients. Primarily responsible for the overall manpower management, identifying manpower need, recruitment and training. He works closely with the outlet heads and plays a key role in putting the right person at the right place for the right job. An asset to the the organisation looking after company's most important resource, its people.
PRABHAKAR MISHRA
Assistant Field Manager, working with us since 13 years. Integral part of our Project Team, has been involved in setting up all our outlets at various client sites. Excellent operation person, is involved in scoping of all our prospective clients. Reads and comprehends the operational requirement and working model for each sites. He has been present in the launch and transition of every new sites that Fresheteria has started in the last 13 years.
DILIP SWAIN
Assistant Purchase Manager, has been with us since 10 years. Looks after overall purchase, primarily the central purchase. Identifies the right vendors, and fine tunes the supply chain. Is the point of contact for all the requirement for all the outlet. He forms the bridge between the vendors and our outlets, also works closely with our transport team helping in the logistics of the supply. A key member, effortlessly handling the supply to ensure 24/7 seamless and uninterrupted operations.
TAPAS NAYAK
Assistant Manager, has been with us since 11 years. Integral part of the core team, involved in strategic planning and cost management. A good people's leader, at present, he handles the big sites.